Successful herbal medicine requires a system, a context in which to use herbs appropriately. Modern people face unique health challenges, rarely seen throughout human history. In addition to traditional herbalism, modern herbal medicine also requires a framework for non-herbal therapies including lifestyle and dietary interventions. If you want to practice herbalism, or if you want to refine your practice of herbalism and make it more holistic, this is the class for you.
In class one we will cover the ABC+D approach, developed by my friend and mentor Steven Horne. We will also cover the six tissue states of Traditional Western Herbalism and several other models to help you identify appropriate interventions.
In class two we will cover the Basic Therapeutic Guidelines, the dietary and lifestyle guidelines that I've used in my practice for years. A class full of why to try gluten free, all about sleep debt, what type of exercise you should do and how much and more!
This module is 2 classes, averaging 2 hours each.
The class recordings, handouts and resources are posted in the online classroom.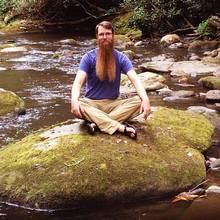 Clinical Herbalist
Thomas Easley
Thomas Easley is a Registered Herbalist with the American Herbalist Guild, co-author of Modern Herbal Medicine and the Modern Herbal Dispensatory and Director of the Eclectic School of Herbal Medicine.
1

An Integrative Approach to Herbal Medicine part 1

2

Class 1 Additional Resources

Study-Guide-to-the-Six-Tissue-States

Humoural Temperaments by Jim McDonald

3

An Integrative Approach to Herbal Medicine part 1

5

Class 2 Additional Resources

Evolutionary-Health-Promotion-Consideration-of-Common-Counter-Argument-The-Paleo-Diet

The-Nutritional-Characteristics-of-a-Contemporary-Diet-Based-Upon-Paleolithic-Food-Groups-The-Paleo-Diet

Antiinflammatory Diet Avoid

Antiinflammatory includelist

Carbs in veggies and fruits

Checklist_For_Better_Sleep

Three Breathing Exercises Dr Weil

Wellness Plan for Everyone

6

An Integrative Approach to Herbal Medicine Part 2

7

An Integrative Approach to Herbal Medicine Test