Our culture fosters and nourishes many mental health issues and neither the cultural causes, nor the effects are new. As much as I'd like to spend a few hours talking about how dysfunctional our society is, this class will focus on the clinical aspects of common mental health issues.
We will discuss identifying and working on the root causes of depression, bipolar disorder, anxiety, and addiction. We'll also cover plant allies that can help anyone remain more balanced.
Guest Instructors for this series include
Christopher Bennett is an herbal medicine student at the Eclectic School of Herbal Medicine and a board certified family psychiatric nurse practitioner who specializes in child, adolescent, adult, and addictions psychiatry. He has 8 years of experience in the field of mental health. He is a graduate of the Master of Science in Nursing at the University of Tennessee in 2009, the Bachelor of Science in Nursing at Belmont University in 2007, and the Bachelor of Science in Social Work fro the University of Tennessee in 2004.
Lydia Anne M. Bartholow is an educator, psychiatric mental health nurse practitioner, herbalist, writer, and organizer. She is currently working on her doctorate at Oregon Health Science University.
This module is 4 recorded classes, averaging 2 hours each.
All of the classes are recorded from a webinar series. The recordings, handouts and resources, are available in the online classroom. Students will have access for a minimum of three years to all materials.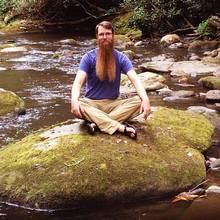 Clinical Herbalist
Thomas Easley
Thomas Easley is a Registered Herbalist with the American Herbalist Guild, co-author of Modern Herbal Medicine and the Modern Herbal Dispensatory and Director of the Eclectic School of Herbal Medicine.
1

cesd Screen for Depression

Depression from Integrative Medicine (3rd Ed)

Heartache by Larken Bunce

Childhood microbial experience and the immunoregulation of inflammation in adults

But where does the inflammation come from

Nutritional Strategies for Dealing with Depression

Your Microbiome and Depression

Video - Emily Deans, M.D. What Not To Eat for Good Mental Health

Video: Integrative Approaches to Depression - Suruchi Chandra

2

Session 2 - Bipolar Disorder and Genetic Influences on Mental Health

Bipolar Disorder and Complementary Medicine

Gluten Sensitivity as a Neurological illness

Bipolar and Thyroid Antibodies

Polypharmacy/Bipolar illness

Complimentary Medicine Current Safety Issues and Clinical Considerations

4

Session 4 - Anxiety and ADHD