Systemic inflammation is the primary root mechanism by which chronic disease manifest.
This comprehensive class covers the mechanisms of inflammation along with the nutritional and herbal therapies that address the root causes of chronic inflammation.
In this four part series you'll learn about:
Cytokines, the messengers of immune system. How they work in health and how they induce disease. How lifestyle issues like stress, sleep debt and the dysregulation of dhea and cortisol contribute to chronic inflammation.
The role of glucose dysregulation, obesity and insulin resistance in inflammation
The role of nutrient deficiencies and fatty acid imbalances in chronic inflammation
The role of the gut microbiota in chronic inflammation
This module is 4 classes, averaging 2 hours each.
All of the classes are recorded from a webinar series. The recordings, handouts and resources, are available in the online classroom. Students will have access for a minimum of three years to all materials.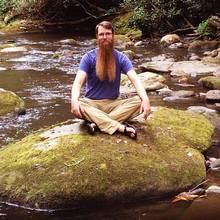 Clinical Herbalist
Thomas Easley
Thomas Easley is a Registered Herbalist with the American Herbalist Guild, co-author of Modern Herbal Medicine and the Modern Herbal Dispensatory and Director of the Eclectic School of Herbal Medicine.
1

The Inflammatory Response

2

Diet the Immune Response and the Mirobiome

The Immunology of Food Allergies

Microbiome in Health and Disease

3

Class 3 - Mitochondrial Dysfunction and Endocrine Imbalances

Mitochondria Overview by Vasquez

Mitochondrial Function and Gylcophosphate

Mitochondrial Dysfunction and Chronic Disease Treatment with Natural Supplements

Mitochondrial Dysfunction and the Emerging Mitochindrial Medicine

mitochondrial dysfunction and fatigue

5

Anti-inflammatory Diet Avoid List

Anti-inflammatory Diet Include List