Our cardiovascular system keeps oxygen and nutrient-filled blood flowing through our veins. What an important task to perform! In this module, Thomas will educate you on cardiovascular anatomy and physiology, and the associate pathologies within this system He will go in-depth into the dietary and nutritional protocols to sustain heart and vascular health.We will discuss herbal energetics for the cardiovascular system, and how to use herbs to support our body's tissue states. Herbal actions to be included are cardiovascular tonics, stimulants and depressants. We will cover plants that are safe for almost anyone such as Hawthorn, while also discussing those that contain cardiac glycosides, and when to use them.
This module is 4 classes, averaging 2 hours each.
All of the classes are recorded from a webinar series. The recordings, handouts and resources, are available in the online classroom. Students will have access for a minimum of three years to all materials.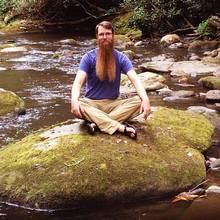 Clinical Herbalist
Thomas Easley
Thomas Easley is a Registered Herbalist with the American Herbalist Guild, co-author of Modern Herbal Medicine and the Modern Herbal Dispensatory and Director of the Eclectic School of Herbal Medicine.
1

Class 1 Cardiovascular Disease

IJHNFM Niacin Therapy for CHD

2

Class 2 Cardiovascular Materia Medica

3

Hemorrhoids and Varicose Veins AMR

4

Class 4 The Spiritual Heart

How to listen to your heart

5

Cardiovascular System Test