An Integrative Approach to the Female Reproductive System
Our reproductive systems, both male and female go through a lifetime of change. As we get older pathologies are more frequent. About 50% of men between the ages of 40 to 70 experience erectile dysfunction and up to 10% of women experience endometriosis. Within this reproductive system course, we will go over the anatomy and physiology of the female body. And how to affect a healthy change for our reproductive years and beyond. Pathologies to be discussed include benign epididymitis, cysts, lichen disease, genital warts, plus many more. Thomas will teach on what herbs to use for both preventing and managing reproductive disorders. Of the recommended plants, we will learn of their energetics, how to prepare the herbs, when to harvest, and how to use. Nutrition and lifestyle recommendations for reproductive health will be discussed. Alongside, what to avoid to achieve a healthy reproductive system. Emotional trauma can be closely tied with reproductive disorders, and therefore we will learn of some flower essences to assist with psychological components associated with the reproductive system.
This module is 3 classes, averaging 2 hours each.
All of the classes are recorded from a webinar series. The recordings, handouts and resources, are available in the online classroom. Students will have access for a minimum of three years to all materials.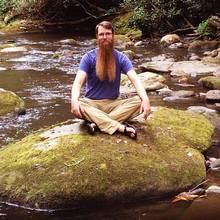 Clinical Herbalist
Thomas Easley
Thomas Easley is a Registered Herbalist with the American Herbalist Guild, co-author of Modern Herbal Medicine and the Modern Herbal Dispensatory and Director of the Eclectic School of Herbal Medicine.