Understanding the nervous system is essential to helping improve the health of most people. Stress induced disease is rampant in America! Stress, and the hormones released during stress, affects every system of the body. Yet, there is a lot of misunderstanding about stress hormones, the adrenal glands and even a popular class of herbs, adaptagens. This class will guide you through the effects of stress, and natural interventions to help reduce and manage stress.
This comprehensive class covers:
The fight, flight, flee, appease response.
Identifying emotional stressors
Types of meditation and where to find free resources to help people learn meditation.
Nerve sedatives and Nerve tonics
The adrenals and adaptagens
Nutrients deficiencies that contribute to stress
Sleep debt, sleep insufficiency and sleep apnea
This module is 4 classes, averaging 2 hours each.
All of the classes are recorded from a webinar series. The recordings, handouts and resources, are available in the online classroom. Students will have access for a minimum of three years to all materials.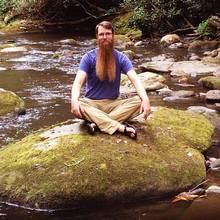 Clinical Herbalist
Thomas Easley
Thomas Easley is a Registered Herbalist with the American Herbalist Guild, co-author of Modern Herbal Medicine and the Modern Herbal Dispensatory and Director of the Eclectic School of Herbal Medicine.
1

The Subtle Art of Not Giving A Fuck