Live classes April 22-25, 7pm EST
April 22  - Thyroid Hormone Production and Utilization. Overview of blood work and testing. 
April 23 - Sub-clinical and Primary Hypothyroidism. Autoimmune mechanisms. Testing. Treatment Protocols. 
April 24 - Secondary Hypothyroidism. Hypothalamic, Pituitary, Thyroid,  Adrenal, Gonad Axis. Conversion Process, Issues and Interventions. 
April 25 - Hyperthyroidism. Environmental toxicity.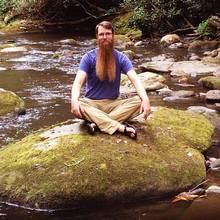 Clinical Herbalist
Thomas Easley
Thomas Easley is a Registered Herbalist with the American Herbalist Guild, co-author of Modern Herbal Medicine and the Modern Herbal Dispensatory and Director of the Eclectic School of Herbal Medicine.
5

Amalgam Fillings - not great study but interesting

Celiac Disease and Hashis

Periphal Metabolism of Thyroid Hormones AMV

Paradigm shifts in thyroid hormone

clinical-strategies-in-the-testing-of-thyroid-function

Thyroid Medication Conversion Chart
Pricing options
Explain how different pricing options might be valuable to different segments of your audience.