When emergencies happen and illness strikes quickly, most people don't know what to do. Many people end up in hospital waiting rooms for problems that could easily be treated at home. Learning how to address acute illness and injury should be the foundation on which herbal studies are based.
In this acute care module you will learn how to effectively treat everything from colds and the flu to cuts and broken bones. You will learn the ins and outs of inflammation and the role microbes play in many ailments. This class will focus on what herbs to use and when to use them, will educating you when one should see a doctor. For anyone looking to understand herbal remedies for your families this class is for you.
This module is 12 classes, averaging 1-2 hours each.
This was formerly our Family Herbalism Program.
All of the classes are recorded from a webinar series. The recordings, handouts and resources, are available in the online classroom. Students will have access for a minimum of three years to all materials.
This class is currently being re-written and updated. New videos and handouts will be available Jan 1st, 2018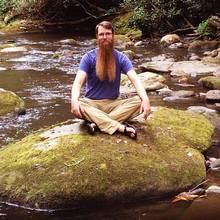 Clinical Herbalist
Thomas Easley
Thomas Easley is a Registered Herbalist with the American Herbalist Guild, co-author of Modern Herbal Medicine and the Modern Herbal Dispensatory and Director of the Eclectic School of Herbal Medicine.
13

Compression Healing Of Sports Injuries

Pathophysiology of Bites and Stings

Pathophysiology and types of burns

Pathophysiology of Diarrhea

First aid and treatment of minor burns

Vectors for Parasites- CDC

Bacterial Sinusitis from TNM

Chronic Childhood Ear Infections Paul Bergner